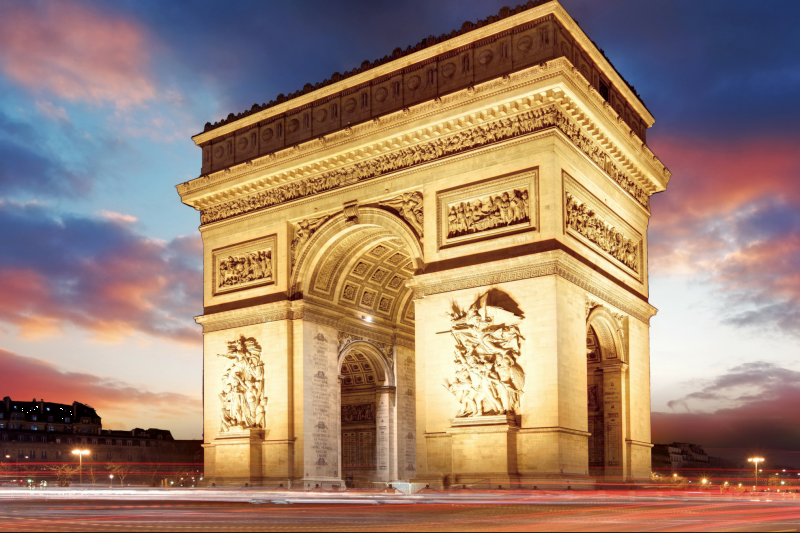 Arc de Triomphe and Champs-Élysées
Este produto foi recém adicionado - já é possível reserva-lo e as informações estarão disponíveis em português em breve!
The golden sunrays brightens up Paris, making the city shine with red and yellow colors. You stand there with a person close to you and try to fathom how wonderful this panoramic view really is. It is a magical experience in one of Paris' most admirable places.
Aceita voucher eletrônico
Duração: 1 horas 30 minutos
O que está incluído?
Skip the line-tickets to Arc de Triomphe.
Small groups of 25 people or fewer.
Audio headsets.
Localização
Endereço
63 Av. des Champs-Élysées 75008 Paris France